AIP-PRIMéca
The AIP-PRIMéca Academic Technological Platform pools resources and federates skills in mechatronics, manufacturing, product and process design, automated production systems, industrial information systems, and develops the associated pedagogical engineering in order to :
    Develop and make available resources for initial or continuous training, locally or remotely.
    Contribute to technology transfer and knowledge dissemination.
    Federate the skills of the teacher-researchers of the partner institutions of higher education.
    Offer a multidisciplinary technological platform in support of research laboratories.
    Boost technological innovation with socio-economic players and SMIs.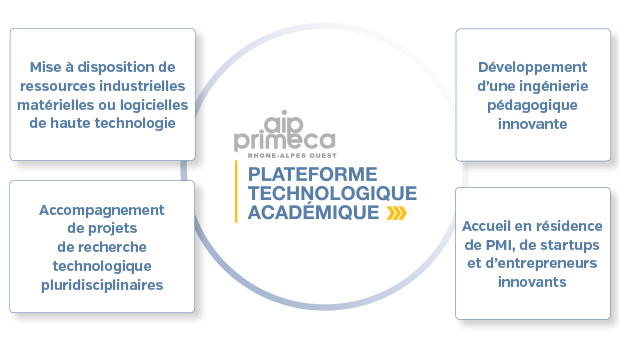 ​​​​​​​
headlines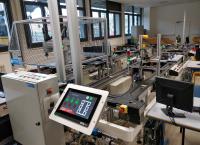 Dans le cadre de son stage de 4ème année du Génie Électrique de l'INSA de Lyon, Laurent SCHAAL a réalisé une vidéo de présentation dynamique de la plateforme, dont il a dû finaliser le fonctionnement. Cette œuvre constitue donc pour lui la synthèse de son stage, ainsi qu'un élément clé de communication po...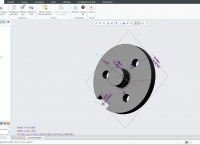 Des stagiaires de 2ème année de DUT Génie Mécanique et Productique de l'IUT Lyon 1 ont apporté leurs compétences à la Plate-forme Technologique Académique et au Centre Technique de l'Innovation Méca3d sur les performances de certains logiciels de CAO appliqués à la fabrication mécanique.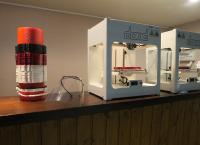 La plateforme pédagogique de fabrication additive mutualisée entre le Pôle S.mart RAO et le département Génie Mécanique de l'INSA Lyon met habituellement à disposition de ses établissements partenaires ses diverses machines d'impression 3D pour former les étudiants à différentes technologies.
See all news